FR HEDWIG LEWIS SJ
For Biographical articles Click here
Jubilee Video : 50 years in the Society of Jesus in Gujarat - 2014
For viewing the Jubilee interviews, click on the following link:
https://sites.google.com/a/jesuits.net/websites-blogs-of-gujarat-jesuits-insitutions/jubilee-video-50-years-in-the-society-of-jesus-in-gujarat---2014
https://sites.google.com/a/jesuits.net/websites-blogs-of-gujarat-jesuits-insitutions/home

Hedwig Lewis (SJ) is a Jesuit priest, educationist and writer. After twenty years in the education field, as professor and principal, he became a prolific writer and best-selling author. His writings encompass several genre of literature: professional, educational, historical, spiritual, biographical and inspirational. His thirty-plus books and hundreds of articles have been published in India and abroad. They have been translated into several Indian and European languages.

Early life

Fr Lewis was born on 10 October 1945 in Parel, Mumbai, India. His parents hailed from Calangute, Goa. He did his schooling in Mumbai. He joined the Society of Jesus (SJ) in June 1964, for the Gujarat Province. He was ordained a priest in April 1977, and appointed to teach at St Xavier's College, Ahmedabad, affiliated to the Gujarat University. He served as professor and principal, resigned from these posts for reasons of health in 1995, and took up full-time writing.

Professional background

Fr Lewis graduated with a Master of Arts degree in English Literature from the University of Baroda in 1973, and a Master of Human Resource Development (HRD) degree from American International College (USA), in 1987. In keeping with his religious training, he earned the Bachelor of Philosophy (B. Ph) and Bachelor of Theology (B.Th) degrees in 1980 and 1977 respectively.

As a priest, he has been involved in various spiritual ministries, especially giving courses and Retreats based on the Spiritual Exercises of St Ignatius Loyola, and in spiritual direction/counselling. He has also taught courses on The Art of Prayer at Our Lady of the Elms College (1986-1987) as a visiting professor. Some of his books are psycho-spiritually oriented. He contributes articles regularly to religious periodicals and magazines.


Educational career

Fr Lewis is best remembered for his training programs for students to organize intra-mural and extracurricular and cultural activities and develop their soft skills. He started Culfest, a cultural festival to showcase talent through educative and entertaining programs on stage. It became an annual festival in the college, and spread to other educational institutions in the city. He conducted regular workshops in public speaking, study methods, personality development, as well as Personal Growth labs. He organized the PROBE (Personal Resources and Organizational Behaviour Effectiveness) workshops for undergrads. Of particular mention is the CORE (Career Orientation, Recruitment and Employment) Training Program for final year students, geared toward job-placements after graduation, with campus interviews by corporations. He was available for students in his Counselling Office during and after college hours.


Administrative responsibilities

Fr Lewis has held several administrative positions: Principal, St Xavier's College, Ahmedabad, (1991-1995); Rector of St Xavier's College (1988-1991); Director of Xavier Centre for Human Resource Development (1987-1996); Director of Xavier Institute of Languages (1977-1987); Vice-Principal, St Xavier's College (1984-1991); Student Counsellor (1977-1985); Co-ordinator Student Activities (1977-1985).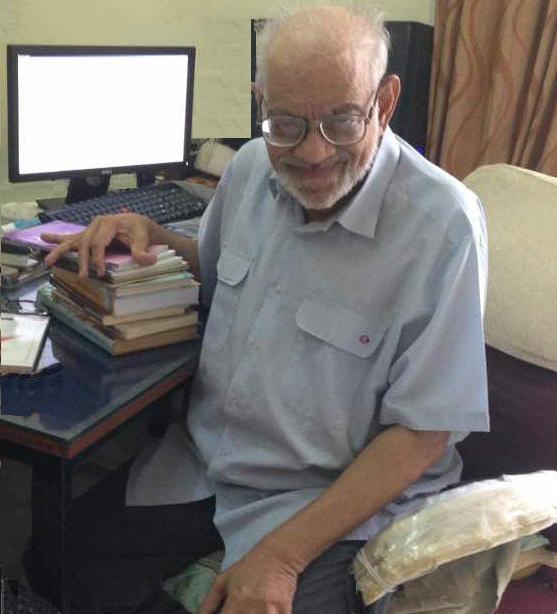 Writing Career

Fr Lewis suffered a disabling and chronic neurological disorder – Meige's syndrome in October 1995. He resigned from College and devoted himself to writing. He has published 35 books in wide-ranging fields[5]. Several of his books have been translated[6] into Spanish[7], Lithuanian[8], and some Indian languages, and hundreds of his articles[9], can be found in periodicals in India and abroad. He has also edited[10] books and magazines and maintains regular columns in magazines. Several of his books are bestsellers, and among his most outstanding works[11] are Body Language, A Guide for Professionals[12], which is widely used in management institutes in India,[13] and At Home With God[14]. The latter book, in its Spanish translation entitled En Casa Con Dios[15] has seen 18 'ediciones' and is very popular in Spanish speaking countries.

Works

Fr Lewis' authored works are on wide-ranging subjects and in several categories:

Inspirational, Human Resource Development, Skill-based, Prayer methods, Spiritual Resource Development, Biographical, Festive, Historical.

Fr Lewis' articles and columns are on Jesuit, religious, and psych-spiritual themes, for various publications, in the print media and on the internet.


Awards and recognition

Rev T. A. Mathias Award for Innovative College Teachers: All India Association for Christian Higher Education (AIACHE), New Delhi, in April 1993. The citation reads as follows: "This prestigious national award is a mark of AIACHE'S recognition of his devotion to academic excellence, introduction of educational innovations, concern for the integrated development of students and commitment to high standards of professional ethics."

He won the first prize in the "JIVAN Creative Writing Contest[16] – 2005", for his Short Story, Taste and See.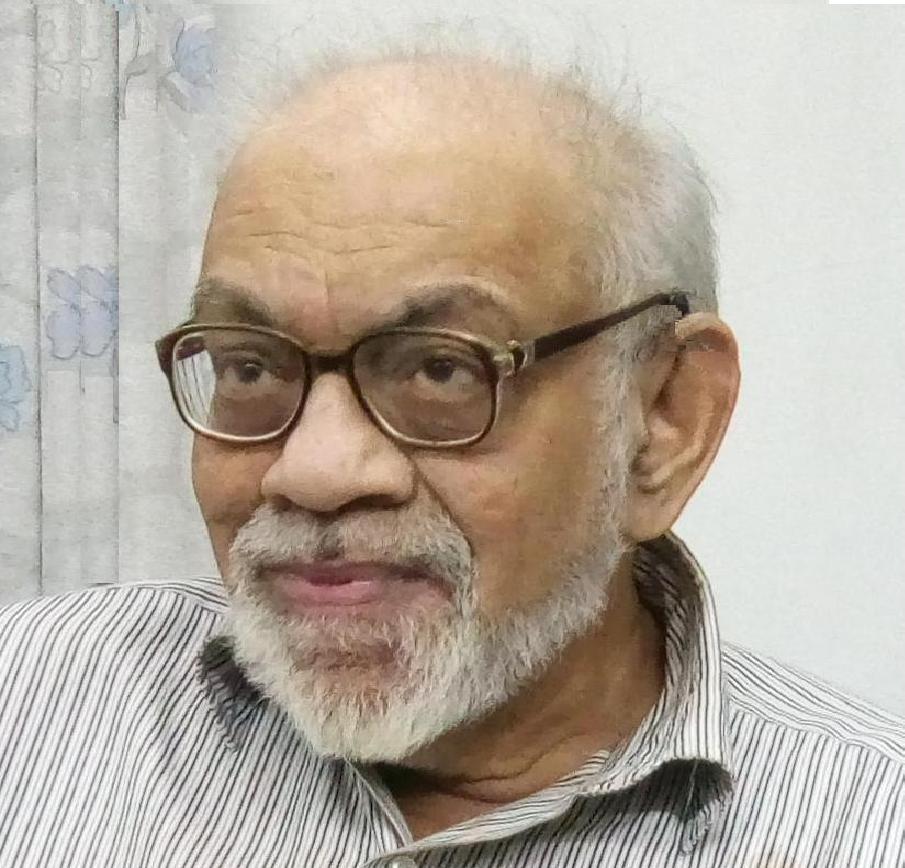 BOOKS
41 books on wide-ranging subjects and categories (1983-2016)
Spiritual

Resource Development

– Retreat guides, Prayer manuals.

Human Resource Development

–

Personality growth, Social outreach

Skill-

based

– Body Language, Study methods, Vocabulary building.

Careers – Tips and techniques for job-seekers.

Biography – Challenged persons, missionaries, Jesuit Saints.

Inspiration – collections of stories, poems, quotes.

History – The Church in Gujarat,

Gujarat Jesuit communities.

Feasts – Christmas, Valentine's Day.

E-book – Ramblings Over Rumblings, Persons Are Our Best Gifts.
* Several books have been translated into Spanish, Lithuanian, and some Indian languages [Gujarati, Malayalam, Kannada, Telugu. See website for details] Note: En Casa Con Dios [Spanish, At Home With God. is in its 17th edition.
* Sections of the book With Jubilant Hearts, appeared monthly during the Jesuit Triple-Jubilee Year, 2006, on "Pray As You Go", a Jesuit website in Ireland, which has millions of viewers.
* Profiles in Holiness – Brief Biographies of Jesuit Saints, has been placed as a reference book for the Society of Jesus worldwide, on the web page of the Jesuit headquarters in Rome [www.sjweb.info].
* Body Language, A Guide For Professionals was published by SAGE International, Delhi. The book is included in the syllabus of some Management institutes across the country. In October 2007, SAGE Publications India decided to make their choice popular books available to a larger readership. They entered into co-publication partnerships with reputed publishers in a number of Indian languages "to publish and disseminate quality translations…" SAGE began negotiations with publishers in Marathi, Tamil, Bengali, Hindu and Malayalam, as a start. "Body Language: A Guide for Professionals" was included in this venture. The Malayalam translation of the book was published in September 2008.
Third Edition: August 2012
* How To Study is being used as a text-book in some seminaries in India.
- At Home With God (1991, 2013), God Here and Now (2002): Spiritual Exercises in Daily Life.

ARTICLES
Written and published of general interest to magazines, e-zines (internet), in India and abroad, and the National dailies from time to time.
In 1985, contributed a third of the articles on different aspects of the English Language to a special supplement in The Times of India, entitled Times Ma English. The articles were later serialised a number of times over the years in TOI as well as reproduced in its allied magazines.
Columns
Ignatian Ripples, in Gujarat Jesuit Samachar, August 2011 to December 2013.
Mosaic Stories: JIVAN, Magazine of Jesuits in India, May-June 2006 to January 2014.
Kaleidoscope: Psycho-spiritual refractions, The New Leader, January 2015--
Serials
Roots, JIVAN, Magazine of Jesuits in India, January 2012 to December 2014.
Beloved Don Pedro (Arrupe), 4-page supplement in the Gujarat Jesuit Samachar, March to November 2007.

EDITOR
Gujarat Jesuit Parivar - Navajuni (2003-2011)
Gujarat Jesuits' monthly newsletter ("Samachar") (1999-2009)
St Xavier's College Magazines (1977-1983)
St Xavier's College Prospectus (1988-1993)
Anjali [Philosophy Yearbook] (1969)
AVE [Monthly, meditations for each day] (1975-1976)
Children's Page [Poona Diocese Vocation Magazine] (1968-1970)
Apostles of Gujarat [Gujarat Province Vocation Magazine] (1968-1970)
Residential Address: Loyola Hall, St Xavier's High School, Naranpura, Ahmedabad 380 013

email: <hedwiglewis@jesuits.net>
<hedwiglewis@gmail.com>
Website: http://joygift.tripod.com/
Cell: (079) 90 99 80 92 49